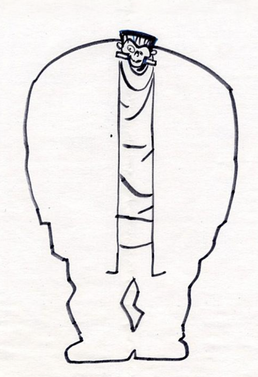 Public Digital Archives on Mary Shelley and Her Circle
Edit
Frankenstein Resources Edit
Frankensteinia: The Frankenstein Blog - A prolific blog that tracks the novel's influence and all things related within the arts, media, and pop culture. Contains many short movie descriptions and personal reviews.
Frankenstein Forever - The companion Tumblr blog to Frankensteinia: The Frankenstein Blog. Contains movie posters, Halloween photos, playbills, and everything in between.
Romanticism Resources
Edit
Romantic Circles - A refereed scholarly website devoted to Romantic-period literature and culture. Contains audio clips of Romantic poetry readings, lists of scholarly resources, and teaching pedagogies.
Romanticism and Victorianism on the Net (RAVON) - An international, open-access online journal devoted to British nineteenth-century literature. Currently, the journal is published twice a year.
Ad blocker interference detected!
Wikia is a free-to-use site that makes money from advertising. We have a modified experience for viewers using ad blockers

Wikia is not accessible if you've made further modifications. Remove the custom ad blocker rule(s) and the page will load as expected.